IT is the New Year's Day 2018. If you are reading this editorial, then congratulations! You made it! You are one of the millions of lucky Nigerians who successfully braved the crushing economic recession of 2016 and 2017. As legendary Bob Marley put it, we are coming in "from the cold".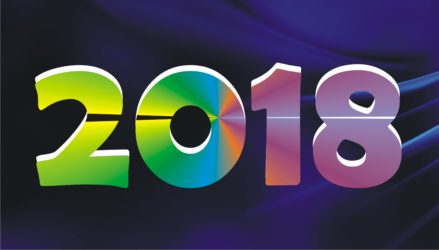 Harry Beecher in 1882 observed: "Every man should be born again on the First of January". The most exciting thing about New Year Day is that everybody feels a part of the new in the year. Consciously or not, we all resolve to cast aside our old, unproductive ways and do new things. Hope is renewed. New targets are set.
After wallowing in one of the most bruising economic recessions in our history for five quarters starting from around June 2016, Nigeria painfully limped out of the recession in September 2017. While it lasted, latest figures from the Nigerian Bureau of Statistics (supported by other credible independent reports) had it that between 7.9 and 10 million jobs were lost.
Many businesses closed down and most of those that still managed to stay afloat have been unable to pay their workers when due. Public sector workers suffered perhaps a worse fate, as civil servants and pensioners in about 23 states went for months without their pay, in spite of Federal financial bailouts and the Paris Club debt refunds. Many families were unable to pay their children's school fees and other basic bills. Suicide rates jumped.
We are upbeat about 2018 for several reasons. The economic recovery, jump-started through the oil and agricultural sectors, will likely continue in other sectors if the managers and other drivers of the economy apply the right measures. Being a pre-election year, there will be a great uptick in political spending which is expected to flow into 2019, a year of general elections.
We call on all Nigerians to embrace the New Year with both hands, immersing themselves in legitimate productive endeavours. We must eschew the atmosphere of mutual hatred that governed 2017. It nearly led to the outbreaks of new wars in addition to the Boko Haram war in the North East.
The Federal Government must lead from the front in dousing the atmosphere of animosity which was heightened as a result of policies of perceived favouritism and injustice. Nigerians must be protected from violent criminals, armed herdsmen, human traffickers and terrorists. The anti-graft war must be recharged and holistic. Governments at all levels must work hard to fulfill their campaign promises to the people before we enter the election mode next year.
If we take the hate-filled atmosphere of 2017 into 2018/2019, Nigeria may never survive. This must be avoided at all costs.
We welcome all Nigerians, our readers, customers, fans and supporters into this glittering New Year. We wish everyone success and the best of luck.
The post 2018, year of sunshine after the rain appeared first on Vanguard News.