SIGMA Pensions Limited, one of the pension administrators in the country has donated drugs and medical equipment to the National Eye Centre, Kaduna.
The company also renovated the emergency unit of the hospital and provided it with visitors' chairs.
Making the donations recently, Chief Compliance Officer of Sigma Pensions, Nafisa Mohammed, said the donations were part of the cooperate social responsibility of the company.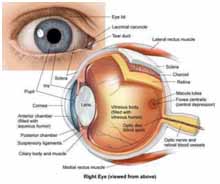 She said as a pension administrator, Sigma was determined to contribute its quota to better the lives of the people, adding that the drugs and the equipment were to help the centre in rendering services to the people.
"We try to do our bit towards helping the centre. It is a partnership and we felt we need to give back at our own level. We refurbished the emergency wing of the eye centre. We provided visitors chairs. We provided some equipment and drugs for the emergency unit" she said.
According to her, the items donated were among some of the basic necessities of the centre, adding that the centre provided a list of the essential things that are required to provide efficient services.
She said as a national organisation, Sigma Pensions is involved with every state in the country with a view to assist various communities.
"The aim is to work within various communities to try and see how we can give back. This is just one of them."
The post Sigma Pensions donate to Kaduna eye centre appeared first on Vanguard News.